Debating Society Germany e.V.
12 MAR 2016
Welcome, new and returning teams to this year's JL season! The co-ordinators Stefan Schuster (KOSt Stgt) and Fanny Meisel (Karls-G. Stgt) can be reached through This email address is being protected from spambots. You need JavaScript enabled to view it.
<<< SEASON 2015/16 >>>
Motion for Rd 6 (22nd APR): This house would monitor their children's online and mobile communications
Draw and venues for Rds 5/6 will be available soon.
Rounds 3&4 meeting will take place in the afternoon of 28th JAN 2016. Please find all other dates for JL here. The final tournament date (best six teams plus two guest teams from outside 'South') from 10-12 JUN 2016 is only preliminary and depending on hostel availability, accessibility and feasibility.
See the draw and venues Rds 1 & 2 here.
See the draw and venues Rds 3 & 4 here. (Updated version, 11th DEC 2015)
See the draw and venues Rds 5 & 6 here. (17th MAR 2016)
Motion for Round 4 reads: "This house believes that physical education classes should be co-educational in all year groups"
See you all soon!
07 MAR 2016
We congratulate the following debaters, who have made it to this year's (home) Team Germany for WSDC 2016! The final team members are:

Barbara Kumpholz - Bertha v. Suttner Oberschule Berlin
Cliodhna Herkommer  - Parler-Gymnasium Schwäbisch-Gmünd
Joke Steinwart  - Königin-Olga-Stift Stuttgart
Judith Benk - United World College Freiburg
Marcus Nonn - Friedrich-Abel-Gymnasium Vaihingen/Enz
The team will be co-coached by Elizabeth Baines and Laura Alviz.

A notable mention goes to the debaters, who have stayed in the selection process as part of the round of the last eight speakers:
Alexander Seitz - Karls-Gymnasium, Stuttgart
Konstantin Krüger - Max-Born-Gymnasium, Backnang
Timothy Meyer - Heidehof Gymnasium, Stuttgart
Good luck to everyone and enjoy the preparations!
28 FEB 2016
Würzburg weekend is approaching! (27-29 FEB 2016)
Find the Würzburg 2016 schedule here.
Find the Würzburg Draw Rds 5-8 here.
Team Tab after Rounds 1-8 is now available here. Congratulations, breaking teams! 
Next meeting is on 4th JUNE 2016. Venue tba.
---
Senior League registration is now open for the 2015/16 season. We invite all debating teams, old and new, experienced and novice, to sign up for this year-round debating season!
The motion for the prepared round (Rd2) is: TH approves of Mrs Merkel's open-door policy towards refugees.
The motion fpr the prepared round (Rd4) is: TH does not support air strikes against IS
Find all the dates here.

Venues and draw Rds 1/2 can be downloaded here.
Venues and draw Rds 3/4 can be downloaded here.
20 SEP 2015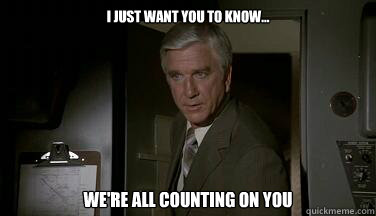 We are looking for a minimum of 60 volunteers to help us out during the 10 day event. Volunteering at WSDC won't only help us greatly, but is also an unmatched opportunity for volunteering students to experience high school debating's largest and most diverse tournament. This means meeting and communicating with the world's best debaters and hopefully establishing some great friendships. To clarify what exactly we are hoping for, here are some details: